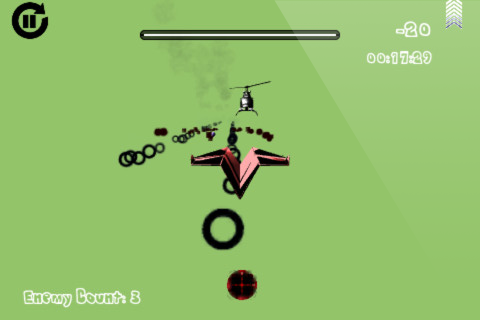 Paper Planes that fire ink cartridges. It can't get any crazier than that.
Fly with your Paper Plane and shoot up enemy tanks and choppers. Fire with different types of ink cartridges and make highscores to enable upgrades like more speed or better design! Current version is packed with 50 exciting missions and full of funny effects like ink splashes!

Good luck on your quest!
Available for iPhone and iPod Touch. Get it now!
Get the PRO version!